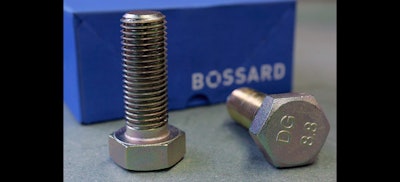 The Bossard Group is strengthening its market position in China as a supplier of high-quality fastening solutions. It is taking over the business of Linquan Precision Co. Ltd., Suzhou, which generates annual sales of around CHF 8 million with 28 employees. Bossard is already present on the Chinese market at 12 sites with a total of some 280 employees. This acquisition complements the product range with fastening solutions for application in demanding industries. The parties have agreed to keep the acquisition price confidential.
The company Linquan Precision has longstanding experience in fastening technology. Bossard strengthens with this acquisition the position in the applications for ultra-thin and ultra-light sheet metal fastenings. The customers of Linquan Precision are engaged in the industries such as the electronics, tele- and data-communication, automotive, as well as the medical equipment.
This orientation toward demanding industries corresponds with the Bossard Group's strategy of focusing increasingly on high-quality engineered and branded products. Various acquisitions over the last few years have enabled the company to implement this strategy. With this latest acquisition, Bossard not only consolidates its market position in one of the world's most important economy but also strengthens its longstanding business relationship with PennEngineering (PEM).