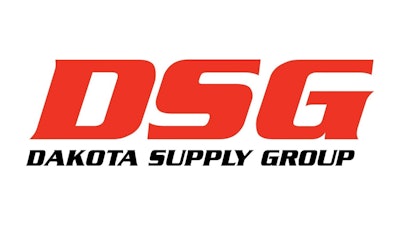 After announcing an acquisition and a new location during June, building materials distributor Dakota Supply Group said Tuesday that it is planning to open a new branch in Great Falls, MT early this falll.
The Plymouth, MN-based company said the new location in the north-central region of the state will be easily accessible at 1101 15th Street North. The ESOP company currently had 34 locations across five states, operated by nearly 700 employee-owners.
"DSG has been serving customers in the Great Falls market from its other Montana locations, but having a local presence is another step in the company's overall effort to bring a world-class customer experience directly to this important market," DSG said Tuesday. "The new facility will have a substantial footprint and an efficient layout allowing DSG to deliver a fast order turnaround. DSG will be investing in the right local inventory and services to ensure outstanding support for this new market."
DSG distributes products and services for the industries of electrical, plumbing, HVAC/R, utility, communications, automation, waterworks and on-site sewer, water and well.
"This is a major step forward for us servicing customers in the Great Falls market, and definitely puts us in a position to provide greater service locally by now having a physical presence", said Roy Eskro, DSG Montana general manager. "We've really enjoyed the customer relationships we've built in Great Falls, but now to be there alongside them with our new home will be fantastic. \I am definitely excited to see how our team and this local facility will help set a higher customer service standard throughout Great Falls."
On July 7, DSG announced the appointment of seven new regional sales managers. On June 24, the company announced the acquisition of fellow building materials distributor Honold & La Page in Sheboygan, WI. And on June 15, DSG announced a new branch in Sioux Falls, SD.