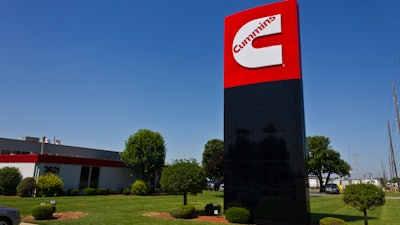 iStock
On Nov. 21, engine and power generation equipment maker Cummins announced plans for a long-term growth and increased profitability that included lowering structural costs by $250 million to $300 million in 2020, though no job cuts were mentioned at the time.
On Monday, the Columbus, OH-based company stated confirmed cuts of 2,000 positions to several news outlets. The Indianapolis Star, Commercial Carrier Journal and Inside INdiana Business share that, in a statement, Cummins said it plans to lay off approximately 2,000 salaried workforce from its global headcount of about 62,000. The company cited faster-than-expected demand slowdown making the cuts necessary.
Though Cummins didn't specify the types of jobs that would be eliminated, it says they involve exempt employees, which mean salaried positions and not union jobs.
See Cummins' full statement below, as per Inside INdiana Business:
"As we communicated to our employees last week, demand has deteriorated even faster than expected, and we need to adjust to reduce costs.

We have already taken several actions in response to declining revenues. This includes reduced discretionary spending across the company, several global efforts to optimize our operations, voluntary headcount reductions, and we continue to align production with demand at our manufacturing facilities.

Unfortunately, we must do more to reduce costs because the downturn is happening at a sharper pace than we experienced in the previous two cycles.

We are going to reduce our global workforce by approximately 2,000, which we anticipate completing by Q1 2020. We understand this is incredibly difficult for those directly impacted and for all employees across the company."
Cummins' Nov. 21 press release included the announcement that the company is launching a new Power business that includes existing electrification business as well as fuel cell and hydrogen production technologies. Cummins reiterated that while battery and fuel cell technologies have been a clear company focus, its investments in diesel and natural gas platforms would continue in order to achieve improved fuel economy and lower emissions.
Cummins 2019 third quarter had sales of $5.8 billion, down approximately 3 percent year-over-year, driven by lower demand for trucks and construction equipment. North American sales were flat, while international sales dropped 8 percent. The company's Q3 total profit of $622 million was down from $692 million a year earlier. In its Q3 earnings release, Cummins said it expects total 2019 sales to be down 2 percent from 2018's $23.8 billion.
"Cummins has the financial strength to keep investing through the cycle and return cash to shareholders," Cummins chief financial officer Mark Smith said in the Nov. 21 press release. "We are taking steps to lower our cost base, while continuing to invest in the new products and services that will position the company for a stronger future, when markets recover."
The job cuts news comes 10 days after Cummins announced an environmental sustainability strategy that includes targets for net-zero emissions by 2050.