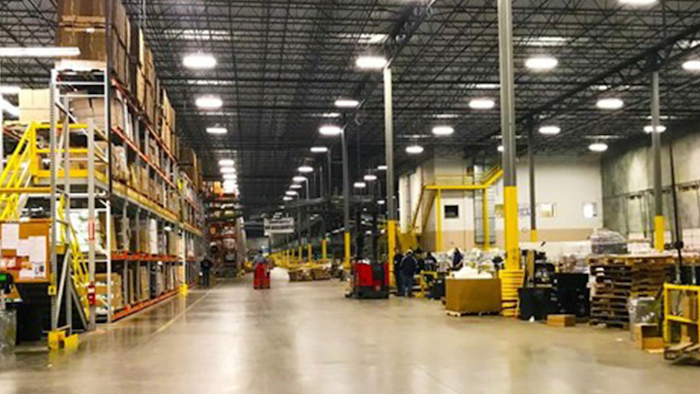 W. P. Carey Inc., a net lease REIT specializing in corporate sale-leasebacks, build-to-suits, and the acquisition of single-tenant net lease properties, announced investments totaling approximately $119 million. The investments comprise mission-critical properties triple-net leased to industry-leading tenants with a weighted average lease term of approximately 20 years.
The transactions include:
$41 million acquisition of a 550,000-square-foot distribution facility leased to Orgill, the world's largest independent hardware distributor, in Kilgore, TX, which serves as its distribution center for Texas, Oklahoma, Louisiana, and southern Arkansas. W. P. Carey has also agreed to provide up to an additional $14 million for a 329,000-square-foot expansion to the existing facility, with completion expected mid-2019. The facility is triple-net leased for a period of 25 years, which will reset upon completion of the expansion.
$33 million sale-leaseback of a six-property industrial portfolio with the largest independent waste company in Illinois and Wisconsin. The transaction includes five transfer stations,material recovery facilities, and a corporate headquarters located in the greater Chicago area. The portfolio is under a master lease on a triple-net basis for a period of 25 years with annual CPI-based rent escalations.
$31 million investment in distribution, warehouse, and global headquarters facilities leased to Brake Parts Inc., a multinational manufacturer and distributor of aftermarket automotive products. The properties are located in the greater Chicago area and include Brake Parts' largest U.S. distribution facility. They are triple-net leased with a remaining lease term of 11 years and fixed annual rent escalations.
Gino Sabatini, Head of Investments, W. P. Carey, "The announcement illustrates our proven ability to structure and close a diverse set of transactions that meet the critical year-end timing and closing requirements of our tenants and their sponsors. In today's competitive environment, W. P. Carey's access to capital and diversified investment approach enables us to invest in a range of property types, tenant industries, and geographies."