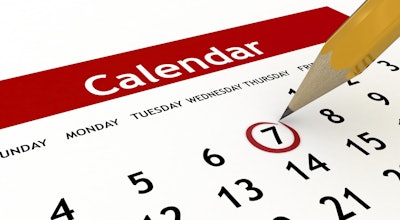 Is it easier to make a sale or schedule an appointment? Some salespeople would argue that it's harder to schedule the appointment. Buyers today are meeting with fewer salespeople. According to the Corporate Executive Board, buyers are 57 percent through their decision-making process before contacting a salesperson. Here are some objections salespeople hear when requesting a meeting.
"I don't have time."
"I have other priorities."
"Send me some information."
"Check back in a few months."
"I'm not interested."
Buyers give these objections because they see no need to meet with you. They don't believe the meeting will add any value or help them. Until the buyer perceives a need, they are reluctant to meet.
Salespeople ask for the appointment by saying, "It won't cost you anything, just a few minutes of your time." That's true. Buyers don't have to buy at the meeting, but they still sacrifice time. Time is more valuable than money. Your meeting has to create enough value to make it worth the buyer's time.
To schedule more appointments, create more value for the buyer. Here are seven tips to help you schedule more appointments and create more value for the buyer.
Start with the right prospects
There is a small slice of the market that is your target group of prospects. This target group has a set of needs for which you have a solution. Certain prospects gain more from your value proposition. Focus on these prospects.
Before your next appointment-setting campaign, ask, "Who stands to gain the most from our value proposition?" The answer to that question becomes your targeted group of prospects.
Use a referral
According to the Journal of Business Research, one referral is worth twelve cold calls. Referrals give you instant credibility. LinkedIn is a great referral source. LinkedIn shows how you are connected to prospects. Research your top prospects and see what connections you have in common. A mutual LinkedIn connection is an easy way to gain a referral. Also, make it easy for the person referring you. Provide a brief letter of introduction and the reason for the meeting.
Nurture the lead
Lead nurturing is a simple concept. It is staying top-of-mind by providing the buyer with relevant information based on their needs. The buyer might not purchase for six months, but you are creating value now. Creating value positions you as a partner and builds relationships.
Network
Attend trade group meetings and events. This is a great opportunity to meet new people in your industry. Networking is a long-term investment. It takes time to build your networking base. The key to networking is to make it a habit.
Don't limit networking to an event. You can network anytime, anywhere. All you have to do is talk to people and find a way to help them.
Role play
Practice makes perfect. Before picking up the phone to schedule a meeting, practice your call. Rehearsing your pitch builds confidence. When you are confident, the customer perceives more value.
Ask your colleagues or manager to play the prospect. They can give you objections. Practice some go-to responses for each objection. Once you feel comfortable, pick up the phone.
Create value in the first meeting
The buyer has to believe they will gain something from your meeting. There are several ways to create value for the customer. Offer a complimentary equipment inspection or a new product demonstration to entice a visit. Offer value-added training at no charge. You must create value.
Many salespeople create value by delivering industry insight. They share important industry information and brand themselves as a resource for the buyer.
Why do you meet with salespeople?
When is the last time you met with a salesperson? What caused you to meet with them? Did they sell you on the value of the appointment, or was it just good timing? Either way, you perceived a need to meet with the salesperson. Think of their techniques and how you can use the same techniques to schedule more appointments.
Managing your appointment pipeline is managing your sales pipeline. There has to be a constant flow of new appointments to achieve your sales goals. Scheduling appointments is an ongoing effort. Dedicate time every day to schedule appointments using these techniques. Scheduling more appointments is a result of doing all the right things.
Paul Reilly is president of Reilly Sales Training. Reilly Sales Training is a St. Louis-based, privately owned company that specializes in training sales professionals, sales managers, and service professionals. Reilly Sales Training offers public seminars, in-house sales training programs, and hiring and training assessments. For additional information on our training programs call or e-mail Paul at 636-778-0175 or [email protected]. You can also visit www.ReillySalesTraining.com and signup for his free newsletter.
More from Paul Reilly:
Are You Wasting Your Most Valuable Sales Resource?​
To Win Big In Sales…Think Small
Don't Let Sales Growth Fool You
Answer These 6 Questions Before Every Sales Call
How To Differentiate In Distribution