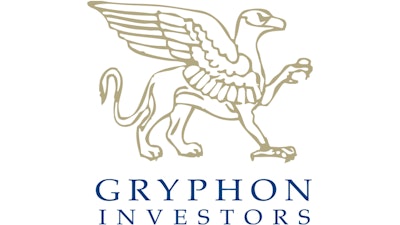 Gryphon Investors
SAN FRANCISCO — Gryphon Investors, a leading middle-market private equity firm, announced that it has established Thermal Technology Distribution Solutions, a platform for the distribution of industrial temperature management and related products.
Simultaneously, TTDS has completed the acquisition of Big Chief Inc., a leading independent distributor of electric process heating and temperature control products for the industrial market. This represents the fifth platform deal closed by Gryphon's Heritage Fund, the firm's small-cap fund strategy.
Former Chief Commercial Officer Jeff Howe has been named BC's president, while former BC President Terry Howe will join TTDS' board of managers. Both will retain a meaningful ownership stake in TTDS. Financial terms of the transaction were not disclosed.
"Our history of using proactive sector initiatives to identify industry leaders in promising businesses has led us to a variety of successful investments, and we are excited about the opportunities we see for BC as a standout in a very fragmented market," said Keith Stimson, deal partner and head of the Heritage Fund team at Gryphon. "We also expect to leverage insights gained from Gryphon's experience in value-added distribution and manufacturing businesses, particularly through our portfolio companies Techmer PM, Pacur, Heritage Distribution Holdings, Vessco, and Vivify Specialty Ingredients."
"The thermal technology industry is rich with opportunities for the right platform, and we believe TTDS will be a compelling home for many like-minded companies in the sector," added Tim Bradley, managing director in Gryphon's Heritage Fund. "Such strategic acquisitions will allow TTDS to serve its customers even better by deepening its capabilities in complementary products and expanding its share in attractive end markets."
Founded in 1962 by James Howe Sr., and based in Cincinnati, BC is a leading value-add supplier of industrial maintenance, repair and operations products related to electric heating and temperature control. The company is well-regarded for its technical expertise, customer service, and custom fabrication capabilities, and its customers are primarily manufacturers serving a diverse range of end markets, including consumer staples, water and infrastructure, automotive, specialty polymer & resin, building materials, and general industrial. The company serves customers in all 50 states.
"Terry and Jeff have built a strong reputation among professionals as the premium provider in this industry, and we have already identified opportunities to further expand BC's market-leading position," said Gryphon Heritage Fund Operating Partner Craig Nikrant. 'We believe Gryphon's investment will allow the company to accelerate organic growth, and, just as importantly, we will be actively pursuing add-on acquisitions that complement BC's core strengths and enable it to scale rapidly."
"Now is the right time for us to enter a new phase of growth and we can't imagine a better partner to provide us with financial and operational resources that will open additional avenues for development, while continuing to provide our customers with the quality and service they have come to expect," Howe said.