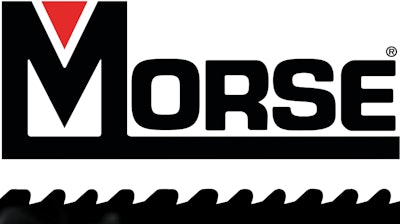 CANTON, Ohio – The M.K. Morse Company has acquired longtime distribution partner and welding center PJ Wiseman Ltd., based in North Yorkshire, U.K.
Effective Jan. 3, PJ Wiseman will become The M.K. Morse Company UK Ltd.
Morse is a global manufacturer of industrial and commercial cutting tools and accessories with its headquarters in Canton. In addition to Wiseman and the Canton facility, Morse has four other distribution centers worldwide.
A partner of Morse for more than 30 years, PJ Wiseman was founded by Paul Wiseman in 1988 and serves customers in the U.K., Ireland and the EU. Wiseman, who is preparing for retirement, and his daughter, Gemma Harling, worked with the Morse team on the acquisition. Harling will continue to work with Morse as general/office manager after the ownership transition.
"We are excited as a company for this next step. It sticks to our roots of being a family business and shows loyalty to both our internal and external U.K. customers," said Meagan Sonner-Martino, part of Morse's third generation of ownership. "Our decades-long relationship with Paul and his team is meaningful to us and we love that Gemma is staying on to grow Morse. It is great to be joining two families together to create a bigger one."
The acquisition supports Morse's strategic aspiration to be a recognized global leader in cutting solutions.
"It is a great gateway into the U.K., where we already have a foothold and a set of customers. Morse's next generation of leadership is interested in expanding globally, and this is a good first step toward where we want to go in the future," Sonner-Martino said.