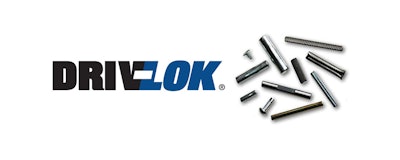 XLS Partners, Inc., an independent investment banking firm providing M&A advisory, capital raising, and debt advisory services, announced that its client, DRIV-LOK has been acquired by The Mendota Group, in partnership with Capital for Business and Konza Valley Capital, Inc. (KVCI).
Based in Sycamore, IL, DRIV-LOK is the preferred brand for the broadest range of press-fit fastening and joining components for OEMs and fastener distributors. Founded in 1936, DRIV-LOK manufactures over 2,000 SKUs comprising spring pins, grooved pins, dowel pins, barbed pins and more, and specializes in manufacturing engineered, application-specific "specials" as well as standard parts through stocking distributors.
The Mendota Group, based in Madison, WI, focuses on private investments to support ownership transition and growth opportunities. The Mendota Group acquired DRIV-LOK in partnership with St. Louis-based Capital for Business and Kansas City-based KVCI.
"XLS's in-depth understanding of our business combined with its well-executed process, marketing efforts and fastener industry experience allowed them to share our story with great results," said Gary Seegers, DRIV-LOK CEO. "We are proud of all that the DRIV-LOK team has achieved and are excited to have found the right partners to build upon that success going forward."
"DRIV-LOK is a highly regarded brand in a niche market with a nearly 80-year history," stated Anthony Contaldo, Partner of XLS. "We were seeking a strategic acquirer that understands the fastener space and was committed to supporting DRIV-LOK's existing management team in continuing the strong growth trajectory, all while preserving the Company's unique corporate culture. The Mendota Group and their financial partners were a great fit in every respect."
XLS acted as the exclusive M&A advisor to DRIV-LOK and the transaction was led by Anthony Contaldo, Partner. The transaction was completed July 27, 2018 and marks the tenth recent fastener and industrial supply industry transaction for the firm.