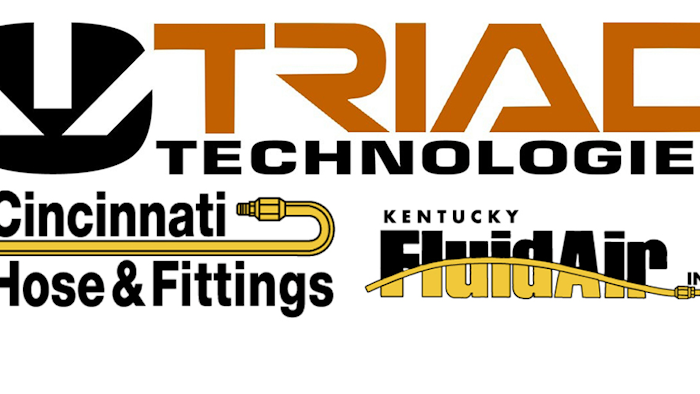 VANDALIA, OH — Triad Technologies, LLC, a distributor of fluid power and automation products, recently announced it has acquired Cincinnati Hose & Fittings and its subsidiary Kentucky FluidAir to further expand its product offering in key markets. Cincinnati Hose & Fittings is an authorized Parker Hannifin full-line fluid connector distributor with two ParkerStore locations. The company has served customers in southern Ohio and northern Kentucky for more than 35 years.
In announcing the business combination, Triad's President and Chief Executive Officer Doug Wissman stated, "We are delighted to be partnering with Mike and Neil Smith and their team. Our organizations have similar cultures and share an unwavering commitment to customer service. This is another important step in our strategy to build scale and to offer customers one-stop shopping for all their motion and control needs. Together we will operate one the largest networks of ParkerStores in the nation with 18 locations in all."
Neil Smith, co-owner of Cincinnati Hose & Fittings commented, "My brother, Mike, and I have enjoyed working with our father, Merle, President and Founder of Cincinnati Hose & Fittings and Kentucky FluidAir, since the inception of the company. We all believe this is a great opportunity for both companies and all our employees.  It will better position us to meet the needs of our customers and will make more growth and development opportunities available to our employees as they join a much larger organization." Mike Smith added, "We are truly excited about expanding our product and service offering, and we look forward to joining the Triad team."
Terms of the deal were not disclosed.