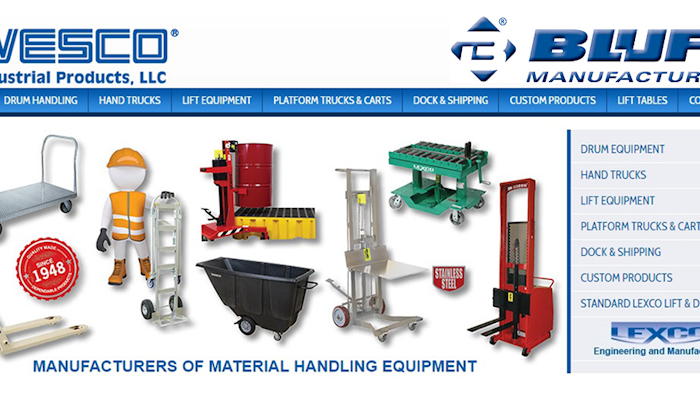 Investment holding company Wincove Private Holdings, owners of material handling manufacturer Bluff Manufacturing, and investment bank The DAK Group, owners of Wesco Industrial Products Inc., have announced that Bluff Manufacturing has acquired Wesco Industrial Products for an undisclosed amount.
Fort Worth, TX-based Bluff Manufacturing is a provider of industrial equipment that enhances the safety and efficiency of loading docks and warehouses, while North Wales, PA-based Wesco Industrial Products is a supplier of branded non-motorized material handling equipment in five categories: drum handling, hand trucks, lift equipment, platform trucks and related products.
Bluff Manufacturing's product range includes yard ramps, dock boards, dock levelers, mezzanines, cantilever racks, stairways, free-standing conveyor support structures, catwalks, work platforms and caged ladders. Bluff has seven distribution facilities throughout the U.S.
The DAK Group said Wesco's customer base is made up of nationally recognized industrial product distribution firms. Wesco also has a full line of vending and appliance trucks, platform trucks, stackers, pedalifts and lift tables.
Founded in 1948 just outside of Philadelphia, Wesco will retain its employees and continue to operate out of its two North Wales facilities.