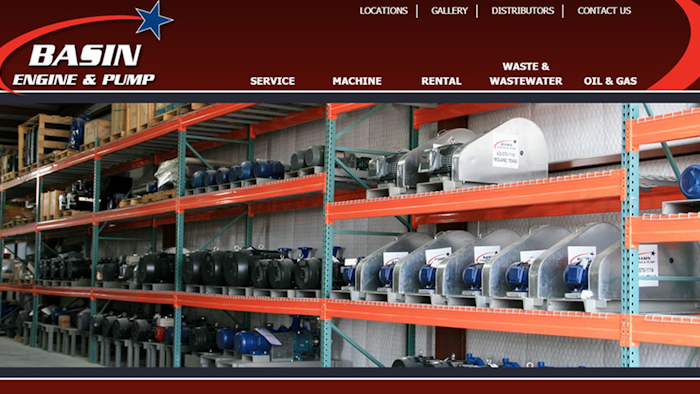 COLUMBUS, OH — Specialty flow control products distributor FCX Performance, No. 30 on Industrial Distribution's Big 50 List, announced Monday that it has acquired Basin Engine & Pump, based in Midland, TX.  Basin, one of the premier pump repair houses in west Texas, will maintain its identity in its marketplace operating as a division of FCX.
The acquisition maintains FCX Performance management's continued push to provide additional value, synergies and better efficiencies to their customers and suppliers. The benefits include a strong pump service and maintenance offering with an enhanced product offering.
Nearly every business in a multitude of industries has and uses pumps to maintain flow control. They drive everything from drinking water and wastewater in municipalities to heavy aggregate solutions in mines, quarries, power plants, and in oil and gas fields. As common as pumps are, they are overlooked until something goes wrong. Maintaining pump functions and having the right equipment and service provider for repairs to avoid prolonged periods of downtime is vital for most industries.
"We're proud to welcome Basin Engine & Pump to the FCX family. This acquisition further reinforce our already strong presence in Texas and adds service to our west Texas portfolio, said Tom Cox, CEO of FCX." FCX is known for extensive product offering backed by technical expertise and this acquisition strengthen those abilities.  This acquisition expands FCX's footprint to 68 offices nationally, staffed by more than, 1,000 experienced team members.