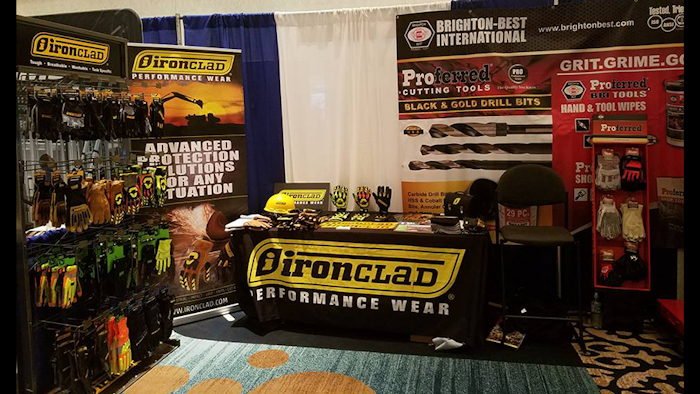 Brighton Best International has made two acquisitions in recent weeks.
Farmers Branch, TX-based Ironclad Performance Wear — a supplier of performance hand safety solutions announced Wednesday that it has been acquired by BBI for an undisclosed amount.
Originally founded in 1998 in El Sugundo, CA, Ironclad specializes in manufacturing task-specific PPE gloves for industries including oil & gas extraction, automotive, police, fire, first-responder military and more. Ironclad's gloves are available through industrial suppliers, hardware stores, home centers, lumber yards, automotive stores and sporting goods retailers nationwide, and through authorized distributors around the world.
"The entire Ironclad team is excited to work with our new owners," said Eric Jaeger, one of the original Ironclad employees. "BBI will help us accelerate our growth in the marketplace by bringing fresh capital and broader access to the market."
Founded in Cincinnati, OH and headquartered in Taiwan, Brighton Best is a global distributor of industrial and construction fasteners. It has more than 31 locations and 2.4 million square feet of warehouse space. Ironclad's press release states that BBI "is seeking to expand beyond fasteners into higher value products including hand tools and safety, leveraging its distribution capabilities."
"Bringing together BBI's distribution and logistics capabilities with Ironclad's strength in product design and marketing for gloves, BBI sees the best of both companies being able to work together to create something that is greater than the sum of its parts," BBI president Jun Xu said.
BBI has also closed on an acquisition of Girraween NSW, Australia-based Koala Nails, a supplier of construction fasteners.
Koala Nails began operations in 1981. Operating out of three warehouses, its product line includes: Collated screws, Loose screws, Framing Nails, Coil Nails both plastic Sheet and wire collated, Collated brads, Collated staples, Pneumatic air nailers & Staplers, Nylon Nail-it plugs and Mickey pins, Split drive anchors, Tie wire anchors and Hammer drive alloy anchors.
"Koala Nails bring onboard a new level of expertise into the construction fastener industry, both for Australia and for the USA," BBI said an Oct. 31 website post. "We're excited to welcome this new addition to our family of companies."