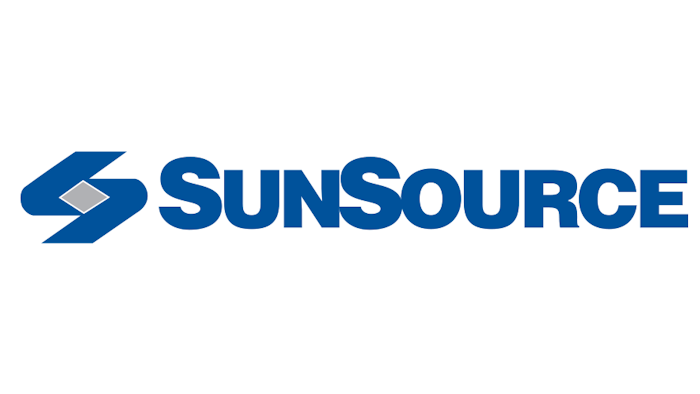 Private investment firm Clayton, Dubilier & Rice (CD&R) — the same firm that bought HD Supply Waterworks (now Core & Main) for $2.5 billion this summer — announced Thursday that it is acquiring the majority of SunSource Holdings, one of the largest distributors of hydraulic and pneumatic fluid power products in the U.S. and Canada. Terms were not disclosed.
According to CD&R's press release, SunSource serves more than 20,000 OEM and end users of hydraulic and pneumatic equipment, with its product portfolio exceeding 200,000 SKUs. That portfolio includes pumps, motors, valves, cylinders and components for use in mobile hydraulic and electronics, industrial hydraulics and pneumatics, automation and fluid process equipment. SunSource also provides service and repair for those products it distributes and well third-party products, drawing on in-house engineering capabilities and technical expertise.
"We have invested in many industrial distribution platforms over the years and we view SunSource as exceptionally well-positioned in terms of the value it adds it to its customers and supplier partners," CD&R partner Nate Sleeper said. "We are excited to work with this management team given their deep experience in the industry.  We look forward to helping the company accelerate future growth."
Addison, IL-based SunSource doesn't disclose its financial results, but is often cited as one of the largest industrial distributors. At Industrial Distribution, we estimate the company would place around the mid-20s on our 2017 Big 50 List.
The most recent news out of SunSource was back on Feb. 21 of this year, when it announced a change in CEO. At that time, then-CEO Justin Jacobi transitioned to become the company's executive chairman, while former president and COO David Sacher was promoted into the CEO role.
"We see a lot of runway ahead for our business," Sacher said in CD&R's release Thursday. "We've enjoyed much success and growth by building a team of extraordinary associates who relentlessly focus on delivering unique value and solutions to our customers and suppliers, and we look forward to working with the team at CD&R to accelerate these efforts and energize our organization."
"As a leader with differentiated capabilities in a highly fragmented market, SunSource is well-positioned to grow and further strengthen its position with customers who value its geographic reach, engineering and technical capabilities, deep product offerings and high levels of customer service," added CD&R partner J.L. Zrebiec.