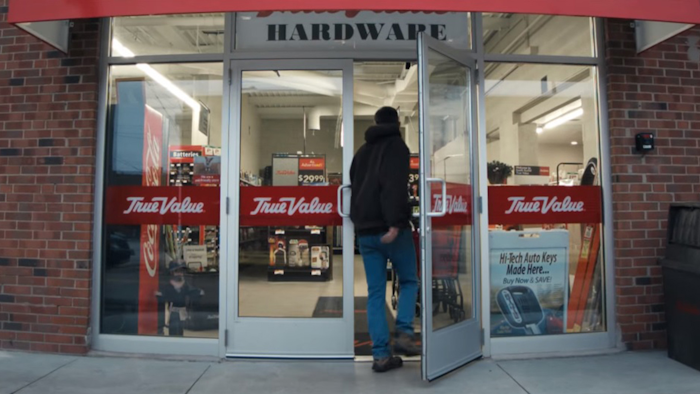 Hardware store chain True Value Co. is reportedly considering putting itself on the block as part of a strategic evaluation.
Bloomberg reports that a sale of True Value, which includes its flagship stores as well as the Party Central, Taylor Rental and Grand Rental Station names, could be worth $800 million.
Sources told the publication that a sale is just one of several options under consideration as the company works with an investment bank on its future strategy.
The talks coincide with widespread upheaval in the retail sector as consumers increasingly shop online.
Fellow hardware retail giant Ace Hardware is reportedly interested in making a blockbuster deal for True Value. On Wednesday, the Chicago Tribune's Robert Reed said an email from Ace Hardware quoted Ace president and CEO John Venuizen saying, "It is our understanding that True Value is evaluating or conducting a formal auction process for the sale of its business. At this point, we have received no contact to participate in that auction process. If contacted, we would have interest in exploring it."
True Value reported declines in sales and revenue in its latest quarterly financial results.