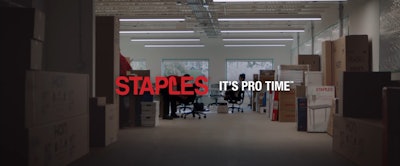 FRAMINGHAM, Mass. & NEW YORK — Staples, Inc. and Sycamore Partners, a private equity firm, announced Wednesday that they have entered into a merger agreement in which investment funds managed by Sycamore Partners will acquire the company in a transaction that values Staples at an equity value of approximately $6.9 billion.
Under the terms of the merger agreement, all Staples' stockholders will receive $10.25 per share in cash for each share of common stock they own, which represents a premium of approximately 20 percent to the 10-day volume weighted average stock price for Staples shares for the period ended April 3, 2017, the last trading day prior to widespread media speculation about a potential transaction.
Staples' Board of Directors has unanimously approved the merger agreement and recommends that all Staples stockholders vote in favor of the transaction.
Robert Sulentic, Staples' Chairman of the Board, said, "Today's announcement is the result of a comprehensive process in which our Board, with the assistance of a transaction committee comprised of independent directors, and outside financial advisors, explored and considered various alternatives to enhance value for our stockholders. Staples' Board believes that this process has led to a transaction which is in the best interests of our stockholders, as well as Staples and its employees."
The transaction is subject to customary closing conditions, including the receipt of regulatory and stockholder approval, and is expected to close no later than December, 2017. The closing is not subject to a financing condition.
"With an iconic brand, a winning strategy, and dedicated and passionate associates who are deeply focused on the customer, Staples is truly an outstanding enterprise," said Stefan Kaluzny, Managing Director of Sycamore Partners. "We have tremendous confidence in CEO Shira Goodman and great respect for the Staples management team and are excited about this opportunity to partner with them to accelerate long-term profitability."
"The Sycamore Partners' team shares Staples' entrepreneurial spirit and long-term vision," said Shira Goodman, Chief Executive Officer and President, Staples, Inc. "This transaction will enable us to drive greater value for our customers and immense opportunity for our business."