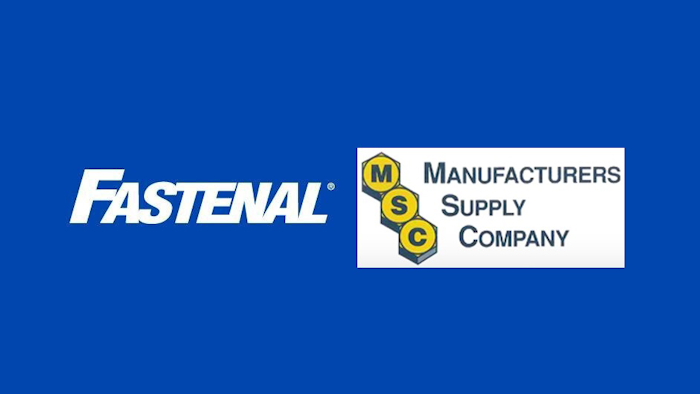 Winona, MN-based Fastenal — No. 10 on Industrial Distribution's Big 50 List — on Friday announced that it has signed an agreement to acquire assets of Manufacturer's Supply Company (Mansco), based in Hudsonville, MI.
The deal, expected to close by the end of March, builds a market presence for Fastenal with commercial furniture OEMs, while providing Mansco with additional tools with which to serve its customer base. Mansco also has locations in Madison, AL and McAllen, TX, expanding Fastenal's geographic footprint in those regions. Mansco's Hudsonville headquarters is about 15 miles southwest of downtown Grand Rapids in west-central Michigan.
"From our first discussions, we were impressed with the Mansco team," said Fastenal president and CEO Dan Florness. "It has built a successful business in a challenging fastener distribution market through a focus on customers and a 'can-do' approach. This speaks to the company's ability to execute and illustrates how well Mansco will fit with our own "growth through customer service" culture. We look forward to welcoming Mansco to the Fastenal family. Our complimentary capabilities make both businesses stronger."
Mansco had 2016 sales of approximately $50 million. Fastenal said the transaction should be accretive to its financials in the first 12 months, though it should not be material to earnings per share. 
"I am extremely pleased about the opportunity for the business and our employees to move forward with Fastenal," said Jim Mol, president and owner of Mansco. "Fastenal brings an enormous supply capability and cost saving technologies to our customers.  This combination will help us grow and better serve our customers, while maintaining the excellent quality and service our customers have come to expect."
Mol has operated Mansco for the past 25 years. The company focuses on fastener products, with a particularly strong market position with commercial furniture OEMs.