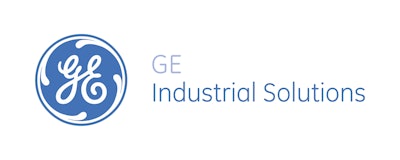 General Electric plans to sell two of its industrial units for about $4 billion, cut another $1 billion in expenses, and expand its investment in additive manufacturing, CEO Jeff Immelt said Wednesday.
In a presentation for financial analysts, GE said it plans to sell its Industrial Solutions business, which supplies equipment to the electrical distribution and grid industries, as well as the previously announced sale of its as its GE Water business. The two units combined account for $5 billion in annual revenue.
The Industrial Solutions business has about 13,000 employees and about 30 plants.
GE has also launched a new GE Additive business initiative to accelerate additive manufacturing across GE and for its customers.
GE recently closed deals to acquire a majority stake in Concept Laser GmbH and Arcam AB, two of the industry's leading global additive manufacturing equipment businesses. With these two acquisitions, the company plans to grow its additive business to reach $1 billion in revenue by 2020 and become a leading supplier of additive machines, materials and software, according to GE Reports.
The new business will not only serve GE's industrial businesse but will serve customers in other industries as well, including aerospace, tooling and automotive sectors.
Today, GE has deployed additive technology in factories around the world to manufacture parts for jet engines from GE Aviation, GE Power turbines and GE Oil & Gas machines. At GE's Global Research Center, GE has invested $1.5 billion to keep developing these new technologies, according to GE Reports.
Looking back at previous GE efforts like adopting Six Sigma, a management improvement system made famous by former GE CEO Jack Welch, Immelt said: "If you put yourself in my shoes additive manufacturing makes a s---load more sense than Six Sigma did. I was there the first day we did Six Sigma; it made no sense to me," WSJ reported.
General Electric's strategy under Immelt has been to focus less on heavy industrial equipment and build a service business rooted in software and the digital world.
In September, for example, GE said that it would shut down its turbine packaging operations at its East Houston, TX complex and cut about 255 jobs.
GE said it will keep the plant open to house a unit that services turbines, and maintain some office jobs for engineering and projects operations. About 500 people work at the facility.
Last year, GE Transportation said that it would lay off 1,500 employees at its Erie, Pa. locomotive manufacturing plant — one-third of its workers there. GE has said in the past it will be cutting costs by shrinking its footprint and closing some facilities.
GE is seeking $100 million a year in new cost-cuts from "rationalizing" its facilities, he said. After a series of acquisitions, including Alstom SA's power business as well as Baker Hughes Inc., GE now has 150 million square feet of factory space world-wide, which Immelt suggested was ample room to seek new cuts.