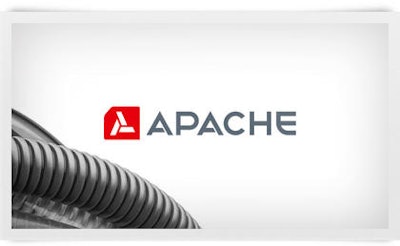 Cedar Rapids, IA - Apache Inc. has continued its growth strategy with the acquisition of Trico Belting & Supply Company. Trico Belting & Supply is the one of the pre-eminent suppliers of light-duty conveyor belting in North America with locations in Cincinnati, Ohio and Chicago, Illinois. Apache's expertise and knowledge in the heavy-duty belting market is an ideal fit alongside the Trico expertise in light-duty belting. This is the fifth acquisition in 5 years for Apache, which has played a key role in Apache's revenues doubling since 2009.

The path for this acquisition was cleared in September when Apache made a strategic business model change, moving away from selling directly to end users. Apache now concentrates its sales efforts on distributors, dealers and OEM customers. With this change Apache's and Trico's market approaches are consistent. This change was a key element in the strategic alignment that enabled the companies to come together seamlessly.

"This acquisition is Apache's largest one to date, and we are thrilled to bring on board the expertise and commitment to excellence of John Shafer and the team at Trico," said Tom Pientok, President & CEO. "When you consider the combination of these two highly complementary, well-known names in the industry, this acquisition simply makes sense."

"It doesn't happen often that you bring together two companies that are such a natural fit," said John Shafer, President of Trico. "This acquisition brings together two great companies with a strong passion for customer service and helps provide distributor and OEM customers with more of the products, services, solutions and technical expertise."

John Shafer is a key player in the success of this transaction and will stay on after the transaction. The management teams for both companies agree that the Trico product offering is an ideal complement to what Apache does, resulting in increased benefit to the customers to better drive growth through enhanced products and services.

About Apache
Apache is a national market leader in fabrication and wholesale distribution of hose products, fabricated belting products, cut and molded products, and industrial consumer products. Apache is a 100% employee-owned company, founded in 1963, celebrating their 50th anniversary in 2013.

About Trico
Trico Belting & Supply is a premier fabricator of light duty belting products used in package handling, food handling, specialty belting, and power transmission. Trico was founded in 1985 and sells product via industrial distribution and OEM channels.