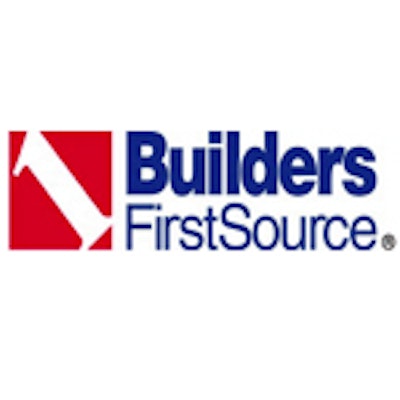 DALLAS — Builders FirstSource, Inc. (Nasdaq:BLDR), a supplier and manufacturer of structural and related building products for residential new construction in the United States, announced Tuesday it has purchased Empire Truss, Ltd. The transaction, which closed Dec. 22, represents the fifth acquisition Builders FirstSource has completed in 2014. Empire's financial advisor during the transaction was Danny McQuary of Note Orius, Inc.
Empire is a Texas-based manufacturer of custom designed roof trusses and floor trusses, and a distributor of engineered wood products with its primary operations located in Huntsville, TX, approximately 65 miles north of Houston. Empire also operates a 30,000 square foot manufacturing facility in Ferris, TX, which is 20 miles southeast of Dallas. Empire's primary focus is in the multifamily and light commercial segment. Their fiscal 2014 sales are estimated to be $11 million.
Builders FirstSource's President and Chief Operating Officer, Chad Crow, commented on the transaction, saying, "The acquisition of Empire provides us a well-respected truss business with operations serving the Texas markets. This transaction also gives us the ability to leverage the contributions of other recent Texas acquisitions, by providing complementary product offerings, additional manufacturing capacity and a more diversified customer base. We welcome the employees of Empire to the Builders FirstSource team."
Casey Collum, co-founder of Empire Truss, will continue to run the operation under the Builders FirstSource banner. Speaking about the transaction, Mr. Collum, added, "Builders FirstSource is a leader in the building materials distribution and construction industry, and I look forward to the opportunities this transaction provides our company and our people."
For more information about Builders FirstSource, visit the company's website at www.bldr.com.