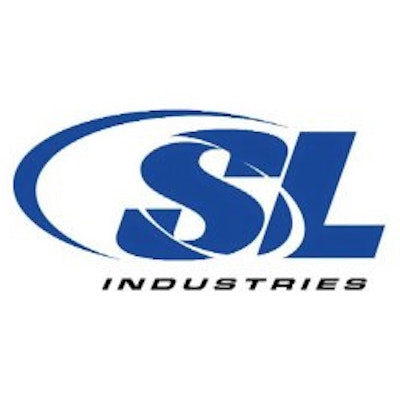 MT. LAUREL, N.J. — SL INDUSTRIES, INC., a supplier of engineered power and motion control solutions, announced Tuesday the divestiture of RFL Electronics Inc., an indirect wholly owned subsidiary of SLI. The divestiture is structured as a stock transaction with a cash sales price totaling $20 million, less transaction fees and subject to a final working capital adjustment, with proceeds of $2 million currently held in escrow pending resolution of certain indemnification provisions contained in the sales agreement.
The Boonton Township, NJ based business was acquired by Hubbell Power Systems, Inc., a subsidiary of Hubbell Incorporated (NYSE: HUBA, HUBB) which will operate RFL Electronics as part of the Hubbell Power Systems business.
"This divestiture was executed to streamline our portfolio allowing the Company to improve its returns by focusing our investments,  resources, and management energy on our remaining three segments." said Bill Fejes, SLI's CEO.   "We believe our remaining segments have significant upside opportunity, both organically and through select bolt-on synergistic acquisition opportunities, to improve returns and grow shareholder value."
SLI will concentrate on its three remaining segments: 
-- SL Power Electronics (SLPE) - designs, manufactures, and markets high-reliability power conversion products for the medical, test & measurement, and LED lighting segments under the Condor and Ault brands.
-- High Power Group (HPG) - designs and manufactures customer power subsystems for use in powering medical, semiconductor, military, and aerospace equipment under the Teal brand.  HPG also designs, manufactures, and markets power quality products under the MTE brand used to improve the reliability and performance of industrial power control systems.
-- SL Montevideo Technology (SL-MTI) - designs and manufactures custom, precision, high-performance motors, motor systems, and wound components for the commercial aerospace, military, oil down-hole, and medical segments.
SL Industries, Inc., designs, manufactures and markets power electronics, motion control, power protection, and power quality electromagnetic equipment that is used in a variety of medical, commercial and military aerospace, solar, computer, datacom, industrial, and telecom applications. For more information about SL Industries, Inc. and its products, visit the company's web site at www.slindustries.com.