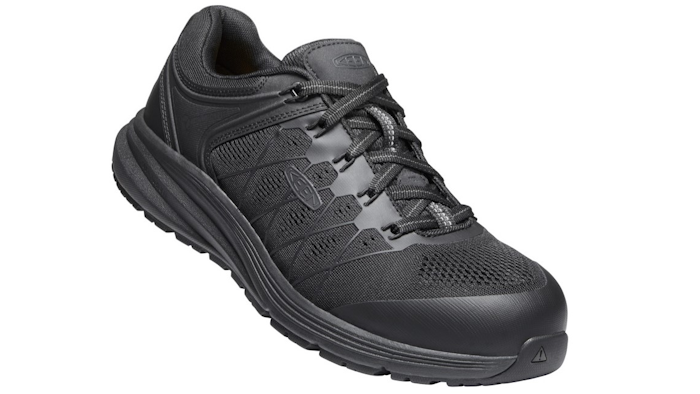 KEEN Utility (Portland, OR) recently unveiled their Vista Energy work shoe with the following features:
KEEN.ReGEN, a lightweight performance cushioning midsole that returns 50 percent energy with every step. 
Asymmetrical carbon-fiber toes that, according to the company, are 15 percent lighter than steel.
Completely non-metallic composition for workers who require entrance through a metal detector on the job.
A non-marring, two-layer mesh upper to increase breathability and air flow within the shoe.
The KEEN.KonnectFit heel capture system for better fit and footing on the job.
An oil and slip-resistant outsole with water-diverting channels to maximize surface area contact and improve traction.