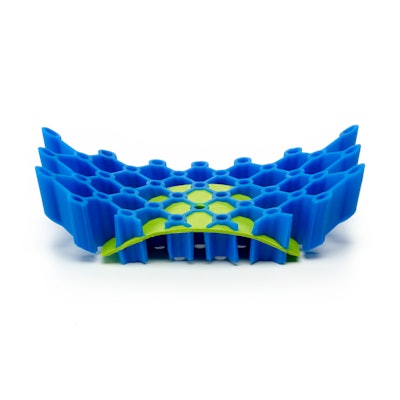 WATERLOO, Ontario — Steel-Flex powerered by Redbacks knee pads are patented worldwide and are CE approved for use in pocketed work wear pants. (CE5574 EN 14404-2004 + A1:2010 Type 2 Level 1) They help workers go about their duties with true confidence, allowing the knees to be comfortably suspended above hard, rough or uneven surfaces and protected against injury from sharp objects.

Steel-Flex® powerered by Redbacks® knee pads are the first in the world to use our patented, leaf-spring technology that evenly dissipates the user's weight, bringing unrivaled relief from the pain and discomfort associated with kneeling.

They are non-absorbent to moisture, breathable and allow for the free movement of air and water. What's more, they're available in a bespoke choice of antimicrobial, flame and fire retardant and anti-static options (subject to minimum orders), making them particularly suitable for use in environments where strict legislative requirements operate.