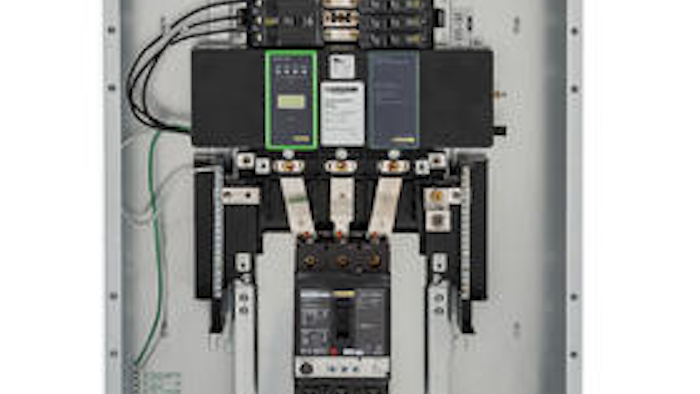 Palatine, IL – Schneider Electric introduces the new Surgelogic SurgeLoc device. Engineered with input from contractors and specifiers, the innovative SurgeLoc device is a factory or field-installable, internally mounted SPD for NQ Panelboards which enables easy installation and significant space and cost savings. Key features of the SurgeLoc device include:
Space-Saving Design: While external SPDs require additional wall space, internal mounted SPDs like SurgeLoc save wall space and increase the performance of the SPD. The SurgeLoc eliminates 18 inches of extra panel space because custom bus bars, rails, dead front, and fasteners are not required. Additionally, SurgeLoc uses standard panels, therefore requiring only 0 to 6 inches of increased panel size based on the number of breaker slots needed.
Ease of Installation: The unique design allows for field mounting and retrofitting and it can be installed in two minutes or less – a significant reduction from an externally mounted installation which typically takes up to 20 minutes. Additionally the device eliminates the need for specialized hardware at the bottom of the panel and offers an increased kA range of 80kA – 240kA.
Advanced Equipment and Power Protection: Users can easily access information and monitor the health of the SPD through a diagnostic interface which provides LED diagnostics, two test buttons, LCD diagnostic display, and a Piezoelectric Alarm Sounder.
For more information, please visit www.surgelogic.com.