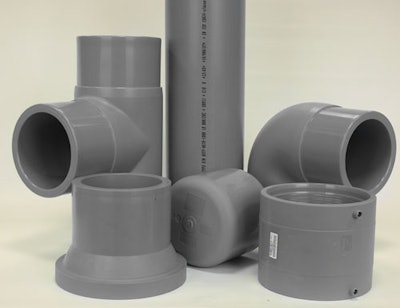 BEDFORD, MA — The F.W. Webb Company is announcing a polypropylene pipe and fitting system for commercial, institutional and industrial needs. Making its debut domestically after more than 30 years in wide use outside of North America, the NIRON PP-RCT Pipe and Fitting System is the most advanced piping system of its kind.
Lightweight yet durable, NIRON can be installed in place of copper and steel at a faster installation pace, with less material waste and less overall cost. The product meets the highest industry standards and offers high purity options for non-toxic applications, such as food and beer production.
Ranging from simple fluid transport to highly engineered infrastructure systems, applications include:
Hydronic heating
HVAC
Water (potable, chilled, recycle, glycol, brine)
Liquid chemicals
Compressed air
Geothermal
In many applications, the NIRON piping system is also a superior choice over other plastic and thermoplastic piping.
The NIRON system is the only pipe and fittings system of its kind to offer installers the flexibility of four simple fusion methods, requiring no traditional arc welding.