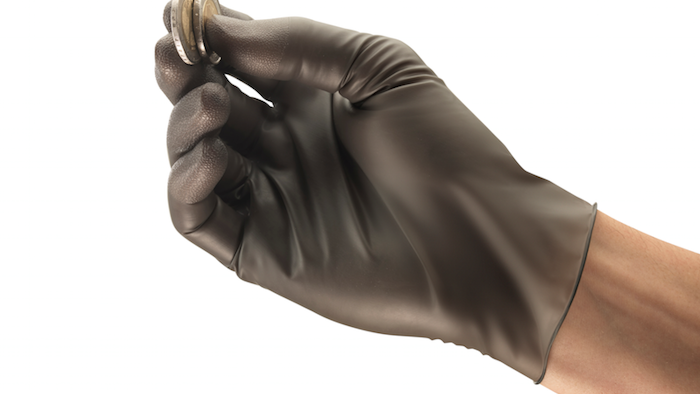 ISELIN, NJ – Ansell, a global provider of protective solutions, is giving workers a better grip, especially for wet and oily objects, with the new TouchNTuff 93-250 gloves. Made of a nitrile polymer with an innovative texture treatment, the gloves are proven in tests to deliver a significant improvement in grip for wet and oily objects compared to standard nitrile gloves. Users experience the excellent dexterity and flexibility typical of lightweight gloves from Ansell, with the added benefit of requiring less palm and finger grip force to safely handle tools and materials.
The TouchNTuff 93-250 Grip glove is ideal for reducing hand and arm fatigue in environments where users are handling wet and greasy parts and materials, and tools requiring tactility and precision, such as compounding, fastening and assembly in manufacturing and laboratory operations.
Ansell TouchNTuff 93-250 Grip gloves are available in 5 sizes, ranging from extra-small to extra-large and are ambidextrous in design. The glove's nitrile formulation results in high tensile strength that is 3 times more puncture resistant than disposable latex or polyvinylchloride gloves, and splash resistance to a variety of chemicals for an extended period.