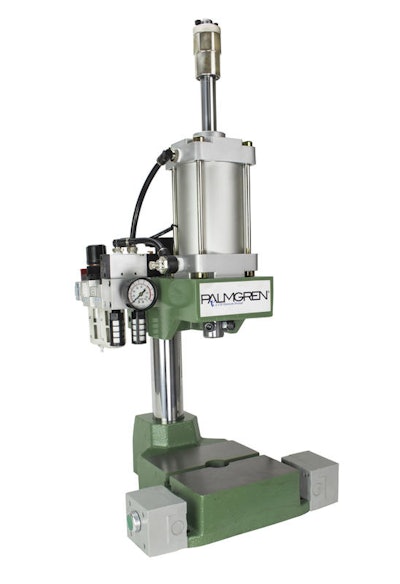 NAPERVILLE, IL — Air Operated Bench Presses from Palmgren reduce the cost of both implementation and production in assembly and pressing operations.
They are ideally suited for transforming, joining and other operations that require forces from a few pounds to several tons.
These small compact presses are the choice when precision matters for crimping, bending, forming, pressing, swaging, riveting and burnishing.
The bench presses feature a non-rotating double acting ram which eliminates guide pins on most tooling jobs. The chrome plated piston resists rust to ensure a long operating life.
For more information, call 800-827-3398 or visit www.palmgren.com. Palmgren is a C.H. Hanson brand.