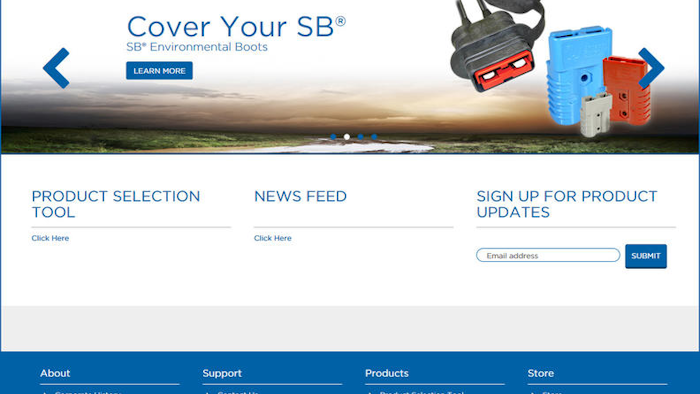 STERLING, MA — Anderson Power Products, Inc. (APP), a developer of high quality, low cost power interconnect solutions for industries, has announced the launch of their newly designed website, www.andersonpower.com.
With updated aesthetics and user-friendly content organization, the website was constructed using mobile friendly responsive web design techniques. The new website is automatically optimized for the screen size of the visitor's device. An intuitive product selection tool guides users to the connector solution matching their requirements. Product information is neatly organized into tabs for convenient access to supporting documents.
APP provides updates of content and new products on a regular basis. Make sure you don't miss a thing by signing up for email notifications on the homepage or by following APP on social media.
Anderson Power Products develops high quality, low cost, power interconnect solutions for industries including: Back Up Power Systems, Electrical Vehicles, UPS Systems, Telecommunications High-Technology Devices and Alternative Energy Solutions. Anderson Power Product's facility is ISO 9001:2008 certified and uses automated manufacturing to offer uncompromising quality. In addition, APP operates a distribution and assembly facility in Warrington, England to provide support for their European customers, as well as three Asia Pacific facilities: Shenzhen, China, Shatin Hong Kong and Taichung City 407, Taiwan (R.O.C.).