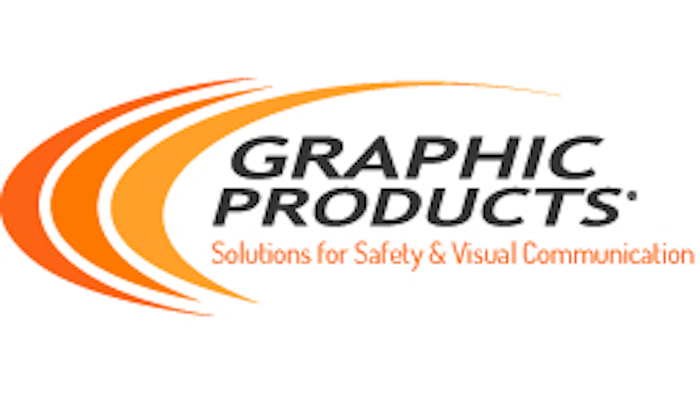 BEAVERTON, OR — Graphic Products has expanded its resources and created a comprehensive online safety destination at GraphicProducts.com. The website features safety news, OSHA updates, case studies, webinars, articles and more – all free of charge. The information is organized by industrial resource centers, providing news and information organized by categories like arc flash, lean manufacturing, and hazardous materials.
"We wanted to create a one-stop-shop for our customers to visit and get all the information they need in one place," said Ken Westfall, Lead Web Designer with Graphic Products. "It is also built to work on cell phones and tablets, as well as computers so people can get access in the office or on the job site."
Visitors can also access resources within the company's growing line of safety products including:
Labeling & Signage – including the DuraLabel line of industrial label printers
Floor Marketing & Wayfinding – including PathFinder floor marking tapes
Spill Control & Containment – hazmat pads, absorbent pads, barriers & more
Lockout/Tagout – valve lockouts, tags, padlocks & more
Personal Protective Equipment – arc flash protection, respirators, hand protection & more
The website coincides with the launch of the company's new ecommerce website. Both websites offer quick access to relevant news and products, and can instantly connect visitors with customer service specialists via live chat, email, or phone. Visit GraphicProducts.com to not only keep your workers informed, but on the frontline of safety news.
"The world is starting to demand instant access to information," Westfall said. "We want the new website to help people get exactly what they need quickly, whether they know what they're looking for, or need help figuring that out."
Graphic Products is an innovative leader, providing solutions for safety and visual communication since 1970. The company's full line of safety products are designed for the modern workforce. Graphic Products leads the industry with safety training materials, educational resources, and up-to-date news and compliance information on topics like arc flash, chemical labeling, and pipe marking. Call 888.637.3893 to improve your facility's safety and productivity.