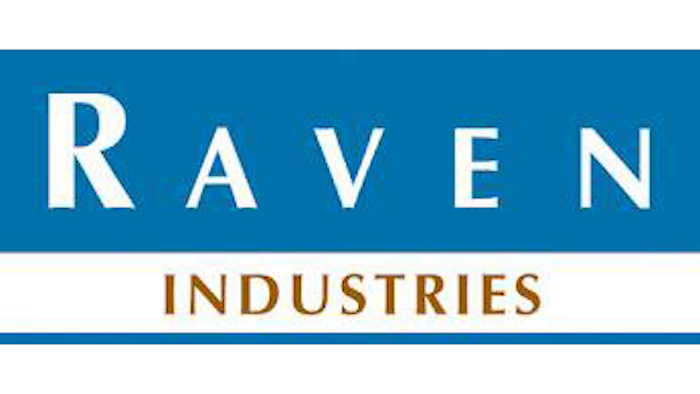 SIOUX FALLS, S.D. — Raven Industries' Engineered Films Division, a manufacturer of specialty plastic film and sheeting, recently announced the launch of a new flexible geomembrane product line designed to provide effective containment solutions for the energy and environmental sectors.
HydraFlex Containment Solutions is the newest addition to the Raven product line and includes several targeted geomembranes designed for specific project attributes. All HydraFlex products are available in master rolls or large prefabricated one-piece panels, manufactured in a factory-controlled environment up to 8,000 lbs per panel with a wide sealing-window for ease of field installation.
​HydraFlex Ultra: HU-Series geomembranes are produced with very flexible linear-low density polyethylene resin to provide exceptional elongation, tensile and impact strengths. HydraFlex Ultra is formulated to meet or exceed the comprehensive requirements of GRI-GM17 Standard Specification for (LLDPE) geomembranes. HydraFlex Ultra is recommended for use in containment applications requiring excellent outdoor longevity, chemical resistance, and extraordinary durability, including use in cold weather environments. Designed for exceptional flexibility, HydraFlex Ultra easily conforms to uneven surfaces, and performs well in critical applications, including fish-safe requirements for aquaculture and coal ash impoundments capping for the solid waste sector.
HydraFlex Pro: HP-Series geomembranes are co-extruded linear-low density polyethylene developed for applications requiring enhanced flexibility along with a combination of high tensile strength and impact resistance. HydraFlex Pro is engineered with ultra-low modulus characteristics to resist pinholes and flex-cracks during installation. These elements are critical for the pliability necessary in reliable above ground tank lining systems, as well as in earthen pit and pond linings. The additive package in HydraFlex Pro includes fine partial carbon black on one side for outstanding protection from UV radiation and thermal degradation. The gray color on the opposite side minimizes thermal expansion while providing cooler surface characteristics. Contrasting colors also provide a vital function for ease of damage detection during the installation process.
HydraFlex: H-Series materials are co-extruded geomembranes consisting of outer layers of virgin grade linear-low density polyethylene with an inner core of virgin and select reprocessed resins. HydraFlex H-Series membranes are stabilized with carbon black and antioxidants designed as an economical solution for near-to mid-term applications. The premium quality LLDPE contained in the H-Series product line offers exceptional project value by providing for ease of welding along with high impact strength and tear resistance.