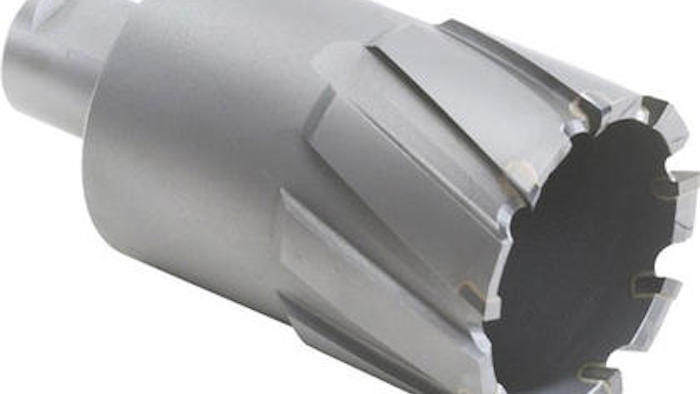 MONTREAL, QC —  Walter Surface Technologies has redesigned their line of annular core cutters, making the updated product line even more resistant to impact and stress, less brittle, and impervious to deformation. The Walter core cutters now utilize a sophisticated mixture of high speed steel and aluminum (M2Al).
Walter offers three main product lines in this category: the SST Core Cut, the ICECUT and the Carbide Core Cutters.
The SST Core Cut is made with a surface treatment that reduces heat transfer and is the longest lasting uncoated core cutter available. The SST Core Cut is perfect for construction sites and in manufacturing processes.
The ICECUT core cutter provides unparalleled performance when compared to other coated cutters. It is coated with aluminum-chromium nitride PVD coating (AlCrN) which makes this core cutter ideal where lubricants are not permitted or problematic to apply.
In addition, both the SST and ICECUT are designed with an exclusive multiple tooth design. The teeth of the core cutters are made at various heights and depths so that they can provide a faster drilling time.
The Carbide Core Cutter is Walter's top performing cutter, allowing users to maximize productivity when cutting hard metals and uneven surfaces. It's primarily designed for extreme applications and can pierce through abrasive materials and non-ferrous metals such as stainless steel.