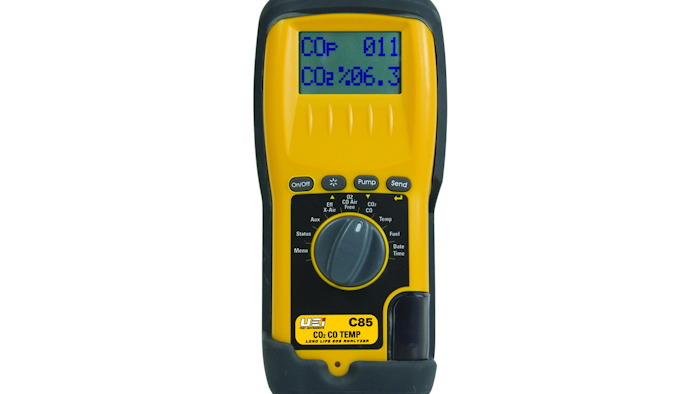 BEAVERTON, OR — UEi has announced the release of the newly upgraded C85, which now brings the company's exclusive EOS CO2 measurement technology to its residential portable combustion analyzer. Based on the popular C75, the C85 adds long life CO sensor helping to reduce cost of ownership. In addition the C85 can be operated on either standard alkaline or rechargeable NiMH batteries (included). The selector is updated with an improved user interface for fast access and ease of use. The C85 makes combustion analysis as easy as turn the power on, select the fuel and go.
The C85 is also available as a kit. The C85KIT includes an IR thermal printer, spare paper roll and an AC Adapter/Charger.
The C85 is backed with a 5 year limited warranty. For more information on this or any of UEi's professional line of HVAC/R products, visit UEi Test Instruments at www.ueitest.com.