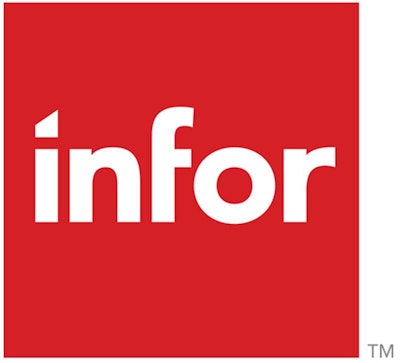 New York, NY - Infor announced two new initiatives — Infor Rhythm and UpgradeX — adding to the company's ecommerce and cloud portfolios.
Infor Rhythm is a cloud-based ecommerce platform that provides customers with both the designs needed to spruce up web store fronts, and a comprehensive engagement platform — including product configuration capabilities, recommendation engines, search and content management capabilities — needed to drive higher sales. In keeping with CEO Charles Phillips' commitment to changing the face of business software, Infor Rhythm is complemented with beautiful designs from the Hook & Loop creative agency.
Infor UpgradeX is a program that enables customers to move more quickly and cost-effectively from old on-premise deployments to modern applications in the cloud. Unlike most software companies with disparate products for the cloud versus on-premise, Infor UpgradeX allows customers to evolve their existing investments directly to Infor 10x running into the cloud.
The company also launched Infor Dynamic Enterprise Performance Management, a new analytics product that connects strategy, planning, analytics and risk management in one platform.
For more information, please visit www.infor.com.