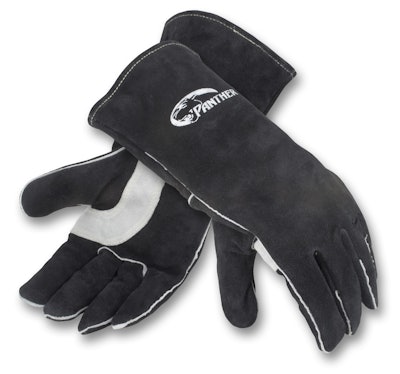 Heat protection and comfort from Galeton's popular Panther line of gloves

Mansfield, MA – Galeton, a leading supplier of fine quality gloves and work gear, has recently extended their popular line of Panther Gloves to include Panther Premium Leather Welder's Gloves for greater heat protection. Panther Premium Leather Welder's Gloves feature a thick lining and a double-layer leather thumb joint to protect worker's hands from heat and hot tools. Kevlar-sewn seams are welted to prevent tearing, and a 5" cuff gives the extra heat protection needed to handle hot tools more comfortably.
For more information, please visit www.galeton.com.