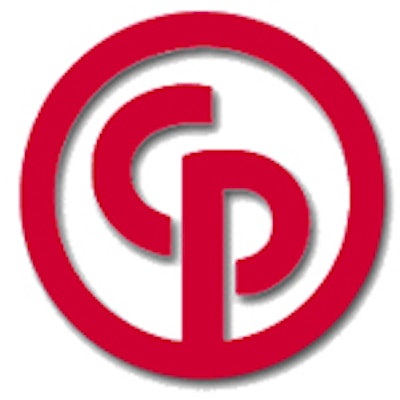 Chicago Pneumatic, since 1901 a quality leader in performance air tools, today offers more than 500 pneumatic tools dedicated to industrial maintenance and production applications. This year alone the company added more than 150 new models, including impact wrenches, sanders, grinders, drills, hammers, percussive tools, belt sanders and accessories, used for metal transformation, heavy machinery and equipment maintenance and in the manufacturing industries.
"The Chicago Pneumatic tagline 'People, Passion, Performance' captures the spirit that has made Chicago Pneumatic a leader, "according to Luis Clement, Chicago Pneumatic Tools Vice President. "It has been the driving force behind the success of Chicago Pneumatic, since our founding 111 years ago. Our success is built on our on-going commitment to customer needs, together with our attention to quality, which has made it possible for Chicago Pneumatic to become a leader in offering effective solutions and high performance tools to the industrial markets.
"At Chicago Pneumatic, we listen to the needs of our customers and their requirement for high performance and we design our tools to meet specific market applications. We are proud to say the Chicago Pneumatic name stands for reliability, durability and customer value," added Luis Clement.
Chicago Pneumatic industrial tools are distributed throughout the world by authorized Chicago Pneumatic partners, who have been appointed for their in-depth knowledge of customer needs and their ability to professionally support the end-users with stock availability, product demonstrations and tailored service packages such as training and preventive maintenance.
The Chicago Pneumatic industrial range focuses on markets that include, oil and gas, petrochemical, mining, power generation, foundries, metal working, construction, heavy production, ship and boat building, railroad and rolling stock, as well as wood and composite manufacturing.
Discover our full product range through our new catalogues available at https://tools.cp.com/en/products/literature