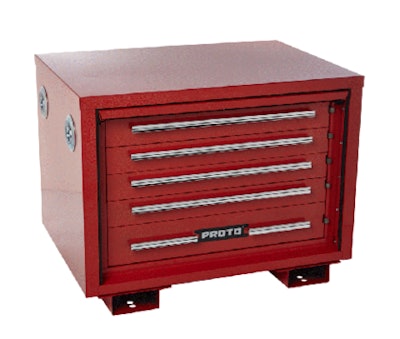 Conyers, GA - The new Proto Service Road Box features 400 Lb drawer slides, 1200 Lb hoist handles, lock-in-lock-out drawers that ensure drawers remain closed, and a sealed drop front, for weather/dust protection.Dimensions: 34" L x 23" H x 24" D.
If you're having trouble watching this video, try downloading the latest version of Flash Player or contacting your IT department.
Have any comments or questions about our videos? Or do you have a video you'd like to see featured in one of our deployments? Email me at abbigail.kriebs@advantagemedia.com.