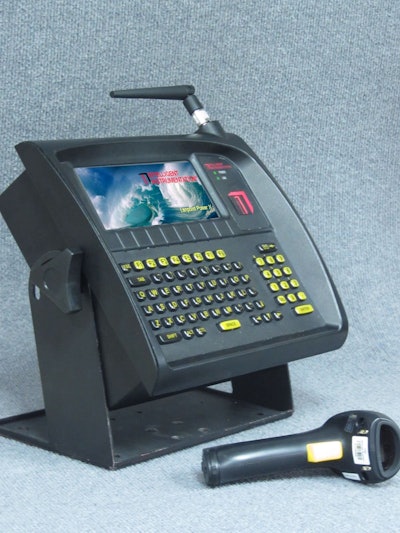 Adding Power to your ERP Data Collection
Tucson, AZ - Intelligent Instrumentation, a leading U.S. manufacturer of industrial data collection terminals designed for increasing the speed and accuracy for Work-In-Process, Labor tracking and Shop Floor MES/ERP/CPM applications, announces the release of its latest rugged, open architecture terminal: LANpoint Power X. The LANpoint Power X comes standard with Windows CE 6.0 operating system running on an XScale 624MHz processor and memory that is expandable through an SD card. All terminals come equipped with hard-wired 10/100BaseT Ethernet. The wireless 802.11b/g WiFi Ethernet option will also add Bluetooth connectivity for wireless add-ons (such as Auto-ID scanners, keyboards, RFID readers, etc.). Terminals also support Auto-ID devices through USB and Serial ports. The digital I/O option provides eight input channels and eight output channels for access control and automated production counting. The open architecture system makes LANpoint Power X easily programmable, with application development supported via Microsoft Visual Studio. LANpoint Power X comes with all the industrial features demanded by end-users and IT professionals such as NEMA12 (IP54) drip-proof housing or optional NEMA4 (IP65) spray-down design. All terminals can operate in temperature ranges of -20 to 70° C. The terminals are also solid-state design with no moving internal media or cooling fans. This is one of the largest points of failure for competitive devices, such as rugged tablets and industrial laptops and computers.
For more information, visit www.lanpoint.com.