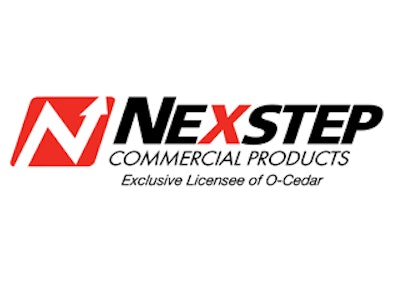 Nexstep Commercial Products Announces Metal Handle with Hexagon Threads and MaxiRough Mop Buckets & Wringers

The new Metal Handle with Hexagon Threads features include:
Hexagon Threaded Tip – allows easy tightening of the metal handle and ensures a very secure handle fit
Reinforced Steel Stud – provides superior strength and durability
Metal Handle – will not crack, warp or splinter
Swivel Hang Cap – helps keep janitor closet clean and organized
This new Metal Handle with Hexagon Threads is available in today's most popular length . . . 60 inches . . . and color . . . black.

MaxiRough Mop Buckets & Wringers are now available in Red and Blue. Features include:
Ergonomic Sidepress Wringer Handle Design – mop wringing from in front of/behind the bucket rather than side reduces back strain; curved grip handle allows you to easily steer the bucket; for use with up to 32 oz. mops
Wringer Hook – holds mopstick securely in place when not in use
Upper Rim Slot – makes securing scraper and putty knife safe and easy
Larger Capacity Bucket – holds 35 quarts; makes cleaning large areas quick and easy
MaxiRough Mop Bucket & Wringers are available in today's latest colors . . . red and blue.

For more information, please visit www.ocedarcommercial.com.