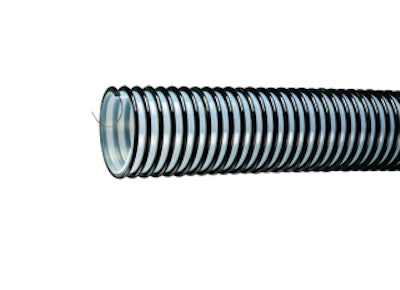 Tigerflex Voltbuster Volt Series Polyurethane Material Handling Hose
New Voltbuster Volt Series hose by Tigerflex, features an innovative design which effectively dissipates static to ground, helping prevent static build-up and reducing the potential for dangerous electrostatic discharges when transferring powders, pellets and other granular materials. The hose tube is constructed from highly abrasion resistant, food grade polyurethane. The grounding wire is encapsulated in a rigid helix on the exterior of the hose, safely eliminating the risk of contaminating the transferred material.
Visit www.kuriyama.thomasnet.com for more information.