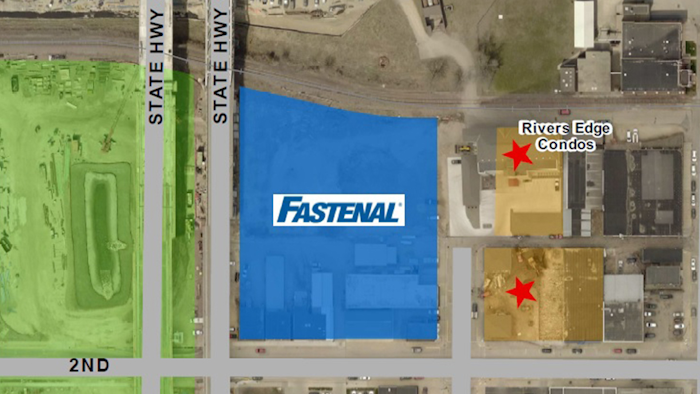 Fastenal has steadily grown its sales and headcount for more than the past year, and now it plans to house more of its employees in its home city.
Per reports from the Winona Daily News and Minneapolis Star-Tribune, the industrial and construction supplies and vending distributor announced Friday that it will build a new office center in downtown Winona, MN that will house between 400 to 600 employees.
Making the announcement at Winona City Hall, Fastenal CEO Dan Florness said construction on the 90,000-square-foot facility will begin in late 2019 or early 2020. The Star-Tribune cited Florness saying Fastenal "needed more and different space for the types of jobs we expect to add in the future," though it didn't expand on what those types of jobs will be.
The Winona Daily News quoted Florness saying, "I don't know that we've nailed that down," regarding those positions and that he said there are approximately 1,000 current Winona employees who aren't in a warehouse, distribution, trucking or manufacturing position who could be considered for the office center.
A project cost wasn't given, but the reports said Fastenal spent approximately $3.3 million acquiring its land.
Fastenal ended April with a total company headcount of 20,939, which was up 5.3 percent year-over-year and up by 374 year-to-date. Through April, Fastenal has posted monthly year-over-year sales growth of at least 12.0 percent since June of 2017.
The new office center is not expected to replace Fastenal's current headquarters in Winona.
Download a PDF of the project below: