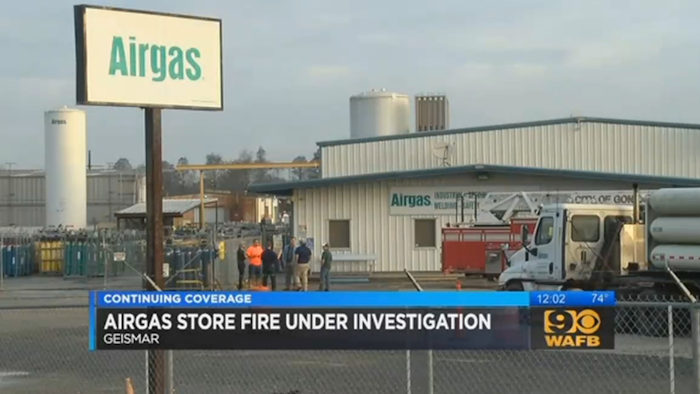 Multiple news reports say that a flash fire broke out at an Airgas store in Geismer, LA early Wednesday morning, resulting in minor injuries to one employee.
WAFB and WBRZ News both report that firefighters arrived at the Airgas facility along Highway 30 in Geismer at around 5 a.m. to find flames and smoke coming from a lab there used to test gases.
The reports say the building was evacuated immediately and one employee was treated for minor injuries.
The fire was extinguished at around 6:30 a.m. 
The reports say the fire department's initial investigation found the fire may have been caused by an equipment malfunction.
Here's WAFB's reports from Wednesday morning, and here is WBRZ's.