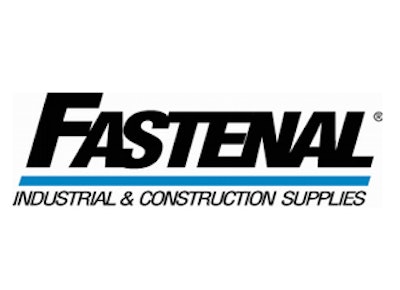 Fastenal, No. 12 on Industrial Distribution's 2014 Big 50 List, released its January sales information on Wednesday.
The data showed a 6.9 percent year-over-year sales gain in the month at $313.5 million. There was one fewer business day in January 2014 than in 2013. Daily sales averaged $14.9 million, a 12 percent increase.
January sales to manufacturing customers increased 10.5 percent, while sales to non-residential construction customers gained 9.8 percent.
Fastenal didn't open a store in January, leaving its store count at 2,637. That remains 50 stores fewer than at the end of January 2014.
Employee headcount was at 18,615 — a 5.4 percent increase from last year.