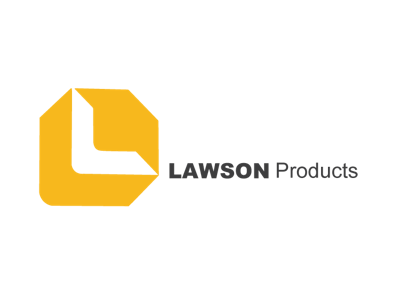 Chicago-based Lawson Products, No. 37 on Industrial Distribution's 2014 Big 50 List, reported its 2014 fourth quarter and full-year financial results on Thursday.
In Q4, the MRO product supplier had a 6.9 percent net sales increase to $70.3 million, with average daily sales of $1.15 million. The sales increase was driven by 12 percent year-over-year sales growth in both Lawson's strategic accounts and our Kent Automotive division. Additionally, the company said productivity improvements from both existing sales representatives and newer reps developing their new territories contributed to the increase in sales.
Lawson's gross profit percentage increased to 61.1 from 60.3 a year ago, primarily due to leveraging distribution center costs and lower purchasing costs. However, the company still posted a net loss in Q4 of $2.7 million. Q4 2013 posted a $2.9 million loss.
Selling expenses increased as a percent of sales to 32.7 from 31.6 a year ago, attributed to initial compensation expense associated with expansion of Lawson's sales force and higher insurance costs. General and administrative expenses also increased 13 percent year-over-year.
For the full year 2014, sales grew 6.0 percent to $285.7 million, while the company had a net loss of $4.37 million compared to a $5.12 million loss a year ago. Operating expenses increased 6.2 percent in 2014.
"We continue to see solid improvements in our sales and operating performance as a result of our recent infrastructure investments and growth in our sales force," said Michael DeCata, president and chief executive officer. "Growing sales has been and remains a primary focus for us. This growth demonstrates that we're beginning to see improved results from our current strategy. Additionally, our gross profit improved over a year ago and over the third quarter as we were able to lower our purchasing costs and gain leverage on our distribution center costs; each being an operational priority we have focused on."