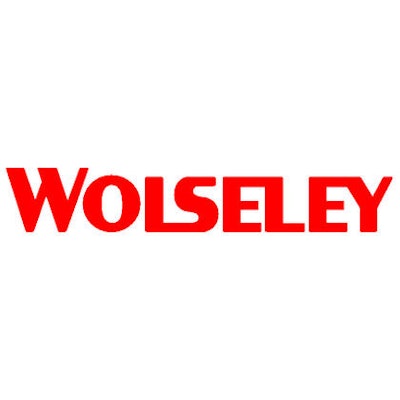 Global plumbing supplies distributor Wolseley – No. 1 on Industrial Distribution's 2014 Big 50 List – posted its first half-year financials on Tuesday, showing a net profit loss despite healthy sales growth in the U.S.
Wolseley, which makes about 76 percent of its revenue in the U.S., showed a like-for-like revenue increase of 11.7 percent in the United States to $5.84 billion. The company's strong U.S. H1 was fueled by bolt-on acquisitions and solid growth across residential, commercial, and industrial construction markets.
However, poor performance across Europe dragged down Wolseley's bottom line, resulting in a net loss of $86.4 million. The group's Nordics business took a $365 million writedown, stemming from a $1.94 billion purchase of DT Group in 2006. Wolseley's business in Central Europe had a like-for-like revenue decline of 1.5 percent.
Overall, total revenue from ongoing business grew 10.3 percent at constant exchange rates to $9.6 billion, while trading profit rose 12 percent to $581 million.
The company said that e-commerce now makes up 13 percent of the group's revenue, at $1.2 billion.
Wolseley CEO Ian Meakin said Tuesday that the company expects total like-for-like revenue growth of 6 percent in the fiscal second-half.
In January, Wolseley said it will be exiting its building materials businesses in France. It reiterated that on Tuesday, saying that its discontinued operations included an operating loss of $88 million, and that further losses are expected if disposal groups held for sale can't be sold off.