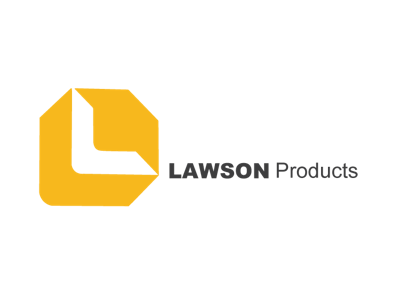 Chicago-based Lawson Products, No. 37 on Industrial Distribution's 2014 Big 50 List, reported its 2015 first quarter financial earnings Thursday for the period ended March 31.
The company had net sales of $69.9 million, a 1 percent year-over-year increase from Q1 2014. Lawson said sales were limited by the change in the Canadian exchange rate, weak demand from customers in the oil and gas segment due to significantly lower oil prices and lost productivity of its sales force during its North American sales meeting held in February. These factors impacted sales by an estimated $2.5 to $3.0 million in the quarter.
Distributor Profile: Lawson Products Takes Business To The Next Level
"During the first quarter, we held our North American sales meeting to further our training, education and sharing of best practices with our sales force. The last meeting of this magnitude was held in the first quarter of 2013," said Michael DeCata, Lawson President and CEO. "This is an investment that will benefit future quarters; however, we did realize the anticipated short-term sales impact to the current quarter resulting from pulling our sales force out of the field to attend this event."
Lawson took a net loss of $1.4 million for the quarter, compared with a net loss of $3.0 million in Q1 2014.
"While headwinds within the energy sector and the weak Canadian dollar may continue, we will persist with our current growth strategy," DeCata said. "An integral part of that strategy is high level customer service which we believe will generate improved results over time. We ended the first quarter with 917 sales reps and will add new reps in targeted markets and carefully manage the business to achieve continued growth."