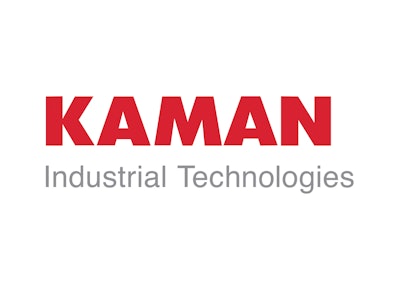 Kaman Corporation released its 2015 first quarter financial earnings Wednesday afternoon, which included total sales of $442.7 million, an 8.5 percent increase year-over-year.
Net income of $12.75 million was an 11.3 percent increase YOY.
Kaman's distribution segment, Kaman Industrial Technologies, had Q1 sales of $311.5 million, a 20.3 percent jump over last year. Distribution operating income also increased 10.5 percent to $13 million. Kaman said the sales increase resulted from $30.0 million in sales from acquisitions and an increase of $22.6 million in organic sales. Organic sales benefited from four additional sales days in the quarter. On a same-day sales basis, sales were up 2.1 percent. It was Kaman's sixth straight quarter of organic sales growth.
The increase in operating income in the first quarter was driven by the contribution of operating income from B.W. Rogers. This increase was partially offset by higher salary and benefit expenses, including pension and medical expenses, and costs related to Airgas' new ERP system.
Kaman Industrial Technologies was No. 20 on Industrial Distribution's 2014 Big 50 List.
Kaman's Aerospace segment had Q1 sales of $131.3 million, an 11.9 percent decrease YOY.