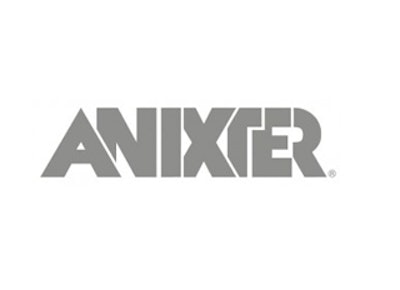 Anixter International, No. 6 on Industrial Distribution's 2014 Big 50 List, reported its 2015 first quarter financial earnings on Tuesday.
The company reported Q1 sales of $1.39 billion, a company record, and an 8.7 percent year-over-year increase. Anixter said the favorable impact from its Tri-Ed acquisition was partially offset by currency headwinds and weaker average copper prices. Anixter's organic sales increased 2.2 percent YOY.
North America sales totaled $1.06 billion, a 15.3 percent increase from last year, and had a 3.2 percent organic growth. Europe sales of $155 million were down from $166 million a year ago and had a 4.4 percent organic growth. Sales in Emerging Markets were $170 million, compared to $189 million a year ago and had a 5.5 percent organic decrease.
Net income for the company for continuing operations was $26.5 million, compared to $37.7 million in Q1 2014. Anixter said the currency, copper, and pricing impacts account for nearly have the profit decline, with the higher depreciation, interest, and amortization resulting from the Tri-Ed acquisition accounting for the remainder.
"While we delivered strong growth in sales and profits in our security business, overall the quarter was challenging," said Anixter President and CEO Bob Eck. "Enterprise Cabling & Security Solutions, our largest segment, delivered its third consecutive quarter of strong revenue performance; however, operating performance was negatively impacted by competitive margin pressure."
Sales by Segment
In its Enterprising Cabling and Security Solutions segment, Anixter had Q1 sales of $915.8 million, compared to $776.8 million a year ago. Organic sales increased 2.7 percent YOY. North America sales increased from $587 million last year to $720 million this past quarter, with the Tri-Ed acquisition responsible for $141 million of the increase.
In its Electrical and Electronic Wire and Cable segment, Anixter had Q1 sales of $469 million, compared to $497.5 million a year ago. Organic sales increased 1.2 percent YOY. North America sales decreased from $351 million a year ago to $340 million in the past quarter, while organic sales increased 3.6 percent.
"While margin was solid in our Electrical and Electronic Wire & Cable segment, our sales growth was negatively affected by copper and slower industrial growth, especially related to the oil and gas sector in Canada," Eck said. "From a geographic perspective, we delivered our strongest organic growth in the US; however, North America was significantly impacted by the weaker Canadian macro environment.
"Importantly, we made significant strategic progress in the quarter as we began to sharpen our focus on our cabling and security businesses and improve the return on capital. As part of this effort, the announced sale of our Fasteners segment enables us to better direct resources toward areas that will maximize shareholder value in both the near term and the long term."
Fastener Segment Discontinuation
On February 12, Anixter announced its agreement to sell the OEM Supply - Fasteners segment to American Industrial Partners for $380 million, with an expected closing in the second quarter of 2015. As a result, this segment has been reclassified as an "Asset Held for Sale" and has been reported as Discontinued Operations beginning in the current quarter, and 2014 results have been restated to reflect this classification. The segment delivered sales of $249.4 million and operating income of $11.9 million in Q1. Also included in Discontinued Operations are $2.2 million of costs associated with the transaction.