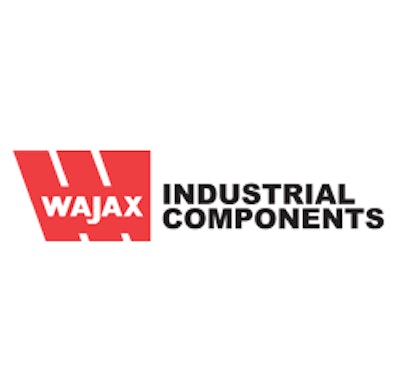 Toronto-based Wajax reported its 2015 first quarter financial earnings Wednesday for the period ended March 31, including segment results for Wajax Industrial Components – No. 30 on Industrial Distribution's 2015 Big 50 List. 
Wajax Industrial's Q1 sales were $97.9 million, a 2 percent increase over Q1 2014's $96.0 million. Earnings in the quarter increased to $3.4 million from Q1 2014's $1.2 million, despite a $1.3 million increase in bad debt expenses.
Wajax Industrial's bearings and power transmission parts sales increased $5.2 million year-over-year, or 10 percent, driven by higher sales to mining and forestry customers in all regions and higher volumes to oil sands customers in western Canada. 
Fluid power and process equipment products and service revenue in Q1 decreased $3.3 million YOY, or 8 percent. The decrease was due primarily to reduced sales to oil sands and oil and gas customers, and lower transportation sector volumes in eastern Canada.
Backlog of $50.3 million as of March 31 increased $7.0 million compared to Dec. 31, 2014 and $8.8 million compared to March 31, 2014 primarily due to higher orders for fluid power and process equipment in eastern Canada.
Wajax had overall first quarter sales of $317.2 million, a 4 percent YOY decrease. Equipment and Power Systems segment sales declined 9 and 3 percent, respectively.
Wajax' net earnings for the quarter were $5.7 million, down from Q1 2014's $6.7 million. Equipment segment earnings decreased to $6.8 million, while Power Systems segment earnings were essentially flat at $3.4 million. 
"As expected, weakness in oil and other commodity prices had a negative effect on our customers in the mining, oil and gas and oil sands markets in western Canada, resulting in lower first quarter revenue and earnings," said Mark Foote, Wajax President and CEO. "The impact was most significant in the Equipment segment, which experienced a 17 percent reduction in parts and service revenues as oil sands operators and miners idled portions of their equipment fleets. Conversely, operating results in central Canada improved. This was particularly evident for the Equipment and Industrial Components segments where sales in those regions increased 40 percent and 12 percent, respectively.
"We are very pleased with the progress made in the Industrial Components segment, where our restructuring efforts in 2014 have resulted in a significant improvement in earnings based on both cost reduction and improved selling effectiveness."
Foote added that due to an anticipated soft western Canada economy, Wajax expects that 2015 will be a challenging year for the company, and that full year earnings are expected to be less than 2014.