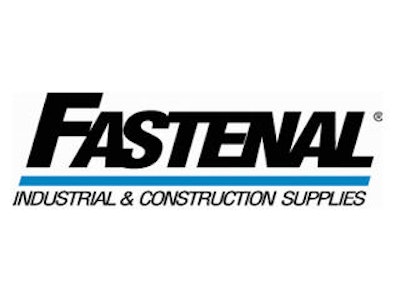 Fastenal – No. 12 on Industrial Distribution's 2014 Big 50 List – on Tuesday reported its sales and personnel figures for the month of April.
The company had April sales of $334.5 million, an increase of 6.1 percent over April 2014's $315.1 million. March 2015 sales were $341.7 million.
Sales to manufacturing customers increased by 4.6 percent in April, while sales to non-residential construction customers increased 3.3 percent.
No new Fastenal stores opened in April, leaving the company's total count at 2,264.
Total headcount for the company was 19,272 at the end of April, a 7.9 percent increase over April 2014. That figure includes an additional 525 selling personnel since April 2014, bringing Fastenal's sales headcount to 12,086. The company net added 118 selling personnel in the month of April.