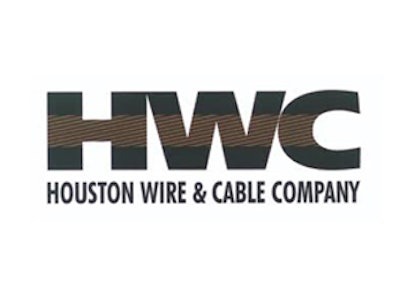 Houston, TX - Houston Wire & Cable Company announced operating results for the fourth quarter and year ended December 31, 2013.

Fourth Quarter Summary Jim Pokluda, President and Chief Executive Officer commented, "The inconsistent market strength trends experienced in the first three quarters of the year continued in the fourth quarter. As a result, our fourth quarter year-over-year results were again mixed as we experienced an increase in Maintenance, Repair and Operations (MRO) sales of just over 3%, or approximately 6% on a metals adjusted basis, but a project sales decrease of approximately 30%, or 27% on a metals adjusted basis. Total sales, on a metals adjusted basis, fell approximately 7% from Q4 2012."

Despite the continued overall competitiveness of the marketplace, varying levels of market demand, and softening metals prices, gross margin at 21.8% was near flat sequentially and up 70 basis points over the prior year period, which contained a greater amount of low margin project sales. Operating expenses were up 4.4% compared to Q4 2012, primarily due to headcount related expenses and the costs of expanding the distribution network.

Interest expense of $0.2 million was down from the $0.3 million in the prior year period. Average debt levels fell by 23.8% from $60.8 million in 2012 to $46.3 million in 2013, and the effective interest rate declined from 2.0% in 2012 to 1.9% in 2013. The effective tax rate for the quarter of 39.1% was up slightly from the 2012 tax rate of 38.6% due to higher state tax rates.

Net income of $3.1 million decreased 27.9% from the fourth quarter of 2012. Diluted earnings per share was $0.18 compared to $0.25 in the prior year quarter.

Twelve month summary Sales for the year were $383.3 million or essentially flat with 2012 on a metals adjusted basis. We estimate that metals adjusted MRO sales increased 7%, while project sales decreased 14%. Mr. Pokluda commented, "We were encouraged by the continued growth of our MRO sales, which is the largest component of overall revenues, but disappointed with our project sales results, which have been a function of ongoing delays and lack of industry investment in large capital projects. While certain industries such as oil and gas are outside of this trend, many industries have adopted conservative capital allocation strategies which favor high levels of plant utilization over more aggressive strategies which have traditionally involved new plant construction, expansion and investment. We continue to see large regional demand variances, with the West and Central the least active, the Northeast and Southeast showing signs of recovery, and the Gulf Coast extremely busy. Until we see activity levels in the underperforming regions improve, our sales and net income results will be constrained."

Gross margin was flat with 2012. "Considering the continuing competitive pricing environment, I was pleased that we managed to maintain margins at their present level. Our 7% MRO volume gains helped to support overall company margins," said Mr. Pokluda.

Operating expenses increased 16.3%, primarily as a result of the $7.6 million impairment of goodwill on the Southern Wire reporting unit. Excluding the impairment charge, operating expenses increased by 3.3% or $1.9 million in the current year, primarily due to the impact of the higher headcount and higher operating expenses related to additional facilities and higher inventory levels. Mr. Pokluda further commented, "We have taken steps to reduce the level of operating expenses, including a reduction in headcount, which we expect to save approximately $1.0 million to $1.5 million on an annual basis."

Interest expense of $1.0 million was lower than the prior year's $1.3 million as average debt levels fell by 17.5% from $58.0 million in 2012 to $47.8 million in 2013 and interest rates decreased from 2.1% to 1.9%. The effective tax rate, excluding the impairment of goodwill, was 38.4% unchanged from 2012.

Net income for 2013 was $7.9 million, or $14.6 million excluding the impairment of goodwill. Adjusted net income fell 14.4% from the $17.0 million level in the prior year.