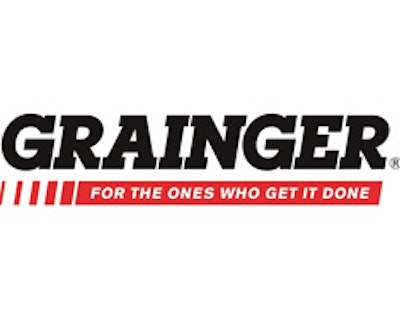 Chicago, IL - Grainger reported sales results for the month of April 2014. Sales increased 5% versus April 2013. Results for the month included 1 percentage point from acquisitions, net of dispositions, and a 1 percentage point decline from unfavorable foreign exchange. Excluding acquisitions and foreign exchange, organic sales increased 5% driven by 7 percentage points from volume, partially offset by 2 percentage points from the timing of the Easter holiday. April 2014 had 22 selling days, the same as April 2013. The 2014 second quarter will have 64 selling days, the same number as the 2013 second quarter.
April Sales by Segment

2014 v. 2013

United States

+7%

Canada

-5% in local currency

-12%

Other Businesses

+22% in local currency

(Primarily Asia, Europe and Latin America)

+18%
Please visit www.grainger.com/investor to access a recorded message with additional details about April 2014 sales.